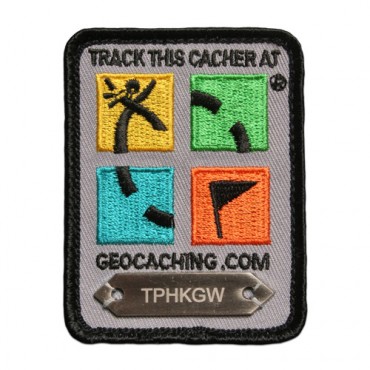 In early 2008 we at Cache Zone had the idea of combining Geocaching trackables and patches into one product. Unfortunately pricing for individually sewn numbers where so high that alterative solutions needed to be found. As it turned out, the cost efficent solution was to use a small metal plate for the tracking number (applied by a laser) and then have the plate sewn onto the patch. Our first design was simple, using the Geocaching logo in a color and a camoflage version. Today multiple vendors produce similar patches.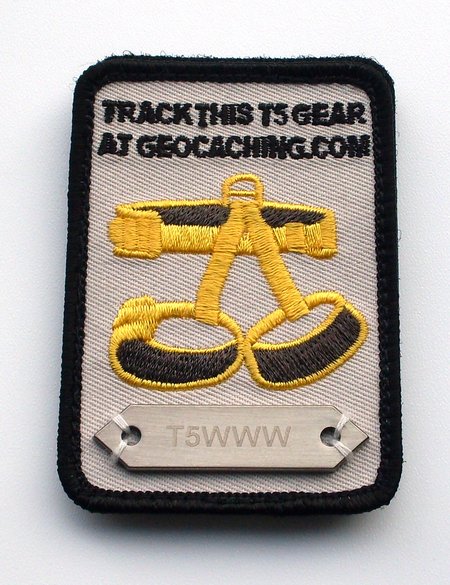 Our current designs also include a climbing belt, popular among T5 Geocachers. All Geocaches requiring professional climbing gear have a terrain rating of five stars, in short: T5 - which is also the prefix for all tracking codes of patches in this series.
Our latest patch design is based on soft PVC and features a Geocaching Travel Bug. With these patches, the tracking number is directly lasered into the material of the patch, so no metal plate is needed.
All patches of this series have a Geocaching tracking code and can be used just like Geocaching Travel Bugs. Geocachers can log them on the geocaching.com web page. On the back side all patches have velcro needles and a matching piece of cloth is supplied with the patch.