Geocaching Travelers
Travel Bugs, Travel Tags and Geocoins have a unique "tracking code" with which they can be tracked on the Geocaching.com web page. Geocachers log which traveler they have taken where and dropped where.
Pirate Traveling Tags
These travelers are the crew of the pirate vessel "Agenzo Cachet".
Cachers Best Friends Tags
This series is designed in the style of US or Australia warning signs. They warn of the usual dangers that Geocachers face. Some of these dangers are so common and present everywhere that to some geocachers they appear almost like old aquitances or even friends ;-)
Southern Cross Tags and
Mapamundi Geocoins
These products belong to our popular VikingTwareg series of geocoins and tags. VikingTwareg is a geocaching character that also hid some challenging geocaches.
Historic Geocoins
The geocoins of this series are replicas of historic coins. The first two minted are replicas from coins from celtic times.
Trackable Patches
We were the first to introduce geocaching trackable patches. Today various versions from multiple manufacturers are available on the market.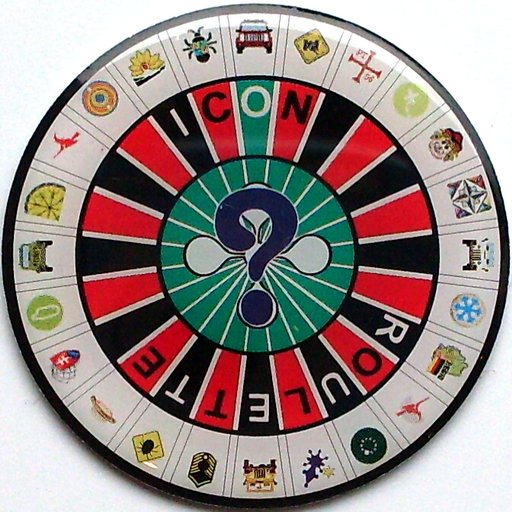 Icon Roulette Tags
If a Geocoin is too valuable to be sent on a journey, then its tracking code can be copied to an aluminium Icon Roulette tag. Sent the tag on a journey through geocaches instead of the original. The finder of the tag can not immediately recognize which type of Geocoin the original is. Only when tracking it online on geocaching.com will it become clear which "Icon" is used by this trackable.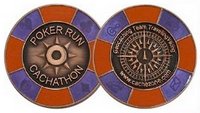 Cachathon & Poker Run Token
These token are available in a number of color and metal variations. They can be used as value chips in a variety of games. We use them as a signature item and place them in caches we liked.
Special offer: Bring cachathon tokens you found to us (one of our shops or at events). When making a purchase, we offer a 1€ discount for each token you return to us. Maximum of 5 token per person.

Geocaching Pens and Logs
Every geocache should contain a log book and a pen. As some geocaches are fairly small and can become wet, the challenge is to provide extra small pens and logs, preferably waterproof.

Fireneedles for Nightcaching
In March 2006 we were the first European Geocacher shop to offer small reflectors for night caching. For the German market we created the term "Feuernadeln" (Fire Needle). Today this is a commonly used term among German Geocachers for the reflectors used for night caching. We offer the fire needles as self-assembly kit.